'Egypt'- What's the first thing striking your mind when hearing about this destination? Probably, it's the culture and the Middle and modern history, right?
Being an ancient destination, Egypt has become one of the favourite spots for tourists and travellers, especially since the visit of Herodotus. So, before you choose Egypt tour packages, we suggest reading about these attractions so you don't miss out on them while planning a vacation to Egypt. 
Unforgettable Experience with These Amazing Destinations in Egypt Tour 
Well, Egypt definitely has a competitive edge when it comes to tourist spots due to its unique coral reefs, vast coastlines and beaches. But there's another thing that has added a special charm to this place- It's the attractions of Egypt, the millennia-old monuments in the Nile Valley, we are going to unfold here. Let's get started!
Saqqara: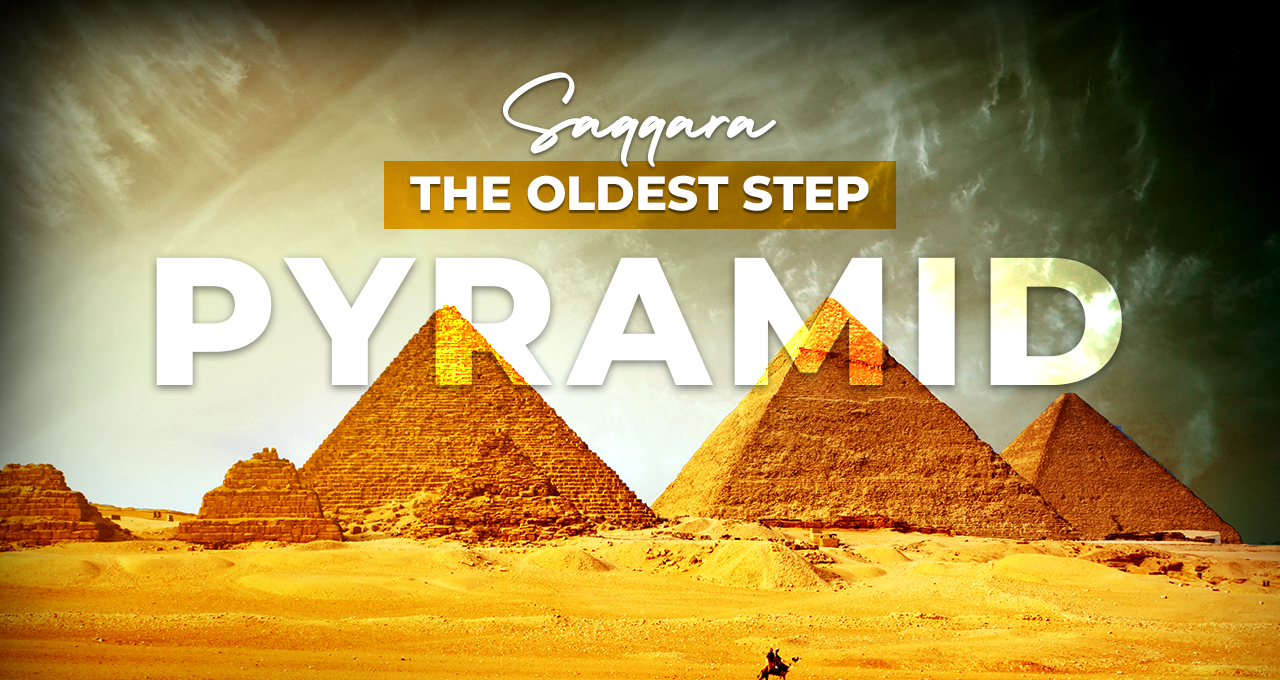 Of all the major tourist destinations in the Nile Valley, this ancient burial ground attracts many travellers. Saqqara is 30 km south of Cairo, serving as the necropolis being the capital of Memphis of Ancient Egypt, making it a part of UNESCO World Heritage Site. The top attraction in this place is the oldest standing step pyramid of the world and several mastabas, which you should never miss while choosing your 7-day Egypt tour package.
Abu Simbel:
This archaeological site is also in the south of Cairo, near the Sudan and Egypt border and is really worth visiting during the Egypt tour. Abu Simbel comprises two massive rock temples carved out of a mountainside at the time of Pharaoh Ramesses II (13th century BC). This Rock Temple is along the western bank of Lake Nasser. The rock impressions reflect an iconic image of Ancient Egypt like the king and queen sitting on their thrones. The twin temples of Ramesses II and Queen Nefertari are carved into the mountains.
However, with the creation of Lake Nasser, the complex would be submerged. So, it was relocated in 1960 to an artificial hill of domed structure above the Aswan High Dam reservoir.
Luxor:
If you are about to start your journey from Cairo, Luxor is around 500 km south from there. It's one of the most popular ancient cities of Thebes for its ruined Karnak and Luxor temple complexes. This entire temple complex within the modern city of Thebes makes this place one of the most mesmerising tourist spots in Egypt.
The temple complexes include the funerary temple of Ramses II, the Great Temple of Amun, the Temple of Khons and more. It will take around 4 hours to explore the temples.
Alexandria:
It's a perfect summer resort in Egypt due to its beaches but holding ancient history in its Museums, especially with this modern project named the Bibliotheca Alexandrina that revives the ancient library. In fact, according to sources, Alexandria city had the biggest library in the world.
Sinai Peninsula:
While selecting Egypt tour Packages for couples, you shouldn't miss this one! Sinai houses the best beach resorts of Taba, Sharm el-Sheikh, Nuweiba and Dahab. Also, you will discover here the location you may have found in the Bible, like Mount Sinai ("Jabal Musa"). Moreover, you can visit the world's oldest working Christian monastery here, Saint Catherine's Monastery.
In Conclusion:
Egypt is a place of cultural mix and heritage, offering a unique and unforgettable experience for travellers. So, while planning a luxury Egypt private tour, don't forget to put these places on your bucket list! At YOLO Jordan Tours and Travel, we offer the best Egypt tour packages with customised journey planning and local guides.
Click here to browse our featured journeys today!